For more information about the Portfolio you can contact us via e-mail or phone:
One of the basic principles of investments is diversification. Investing in a portfolio of several different cryptocurrencies avoids excessive exposure to one asset. Investors use diversification to achieve a variety of investment goals: from income generation and inflation protection to capital appreciation. Creating an investment plan matching personal capabilities and risk tolerance is essential regardless of the goals. Diversifying your cryptocurrency investments is very important because their volatility makes them particularly risky.
What is Crypto Portfolio Diversification?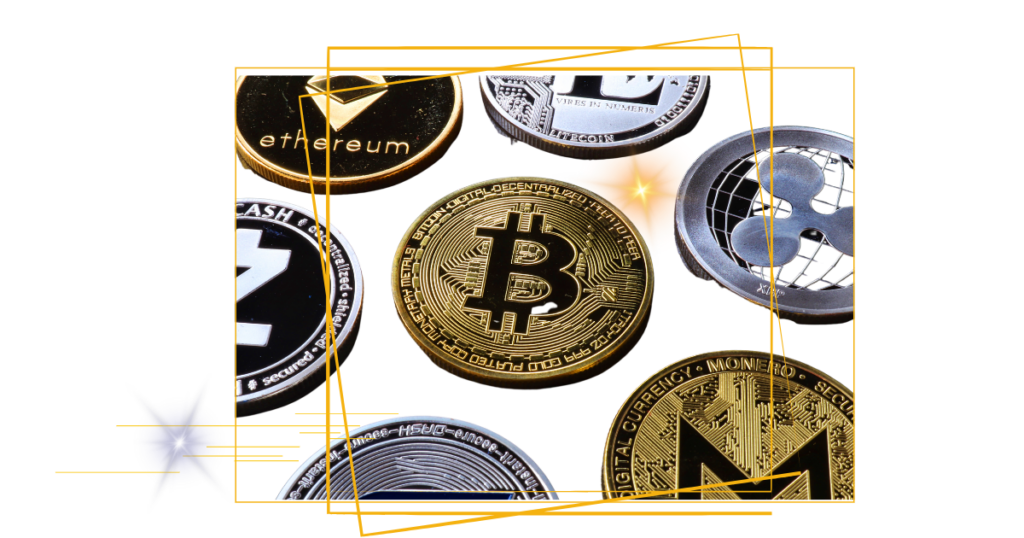 Some investors only invest in the most famous cryptocurrency, bitcoin (BTC). Others invest in multiple cryptocurrencies to reduce their exposure to this asset class. Managing and diversifying a cryptocurrency portfolio can be an effective way to reduce the risk of your investments.
FIMA Crypto presents two crypto portfolios.
What are the
of diversifying a portfolio of digital assets?
Creating a diversified crypto portfolio can be a crucial decision, considering how volatile this market is.
Investments in several cryptocurrencies are made simultaneously.
A well-diversified portfolio should contain multiple cryptocurrencies and a structured percentage investment ratio between individual currencies. Both portfolios are designed for long-term holding and are intended for risk-averse investors.
A diversified portfolio prevents investors from becoming overexposed to one cryptocurrency. If one project (cryptocurrency) does not perform as expected, others can help cover the losses.
In crypto portfolio diversification, the risk is spread across different projects. Fima crypto, first and foremost, took into account already established, large-cap cryptocurrencies.
Diversification of a crypto portfolio takes time, mainly researching potential crypto projects. Fima crypto portfolios include only proven crypto projects, eliminating significant risks that new projects carry with them. Bitcoin, Ethereum, XRP and Cardano represent excellent and proven projects.
It should be noted that investing in different cryptocurrencies may provide greater portfolio stability but may reduce overall investment returns.
The procedure of selecting a FIMA
Crypto
portfolio
Paid funds are allocated to cryptocurrencies in accordance with the selected portfolio. For example, by choosing the Protect portfolio and paying 1,000 EUR, the amount will be distributed as follows: 700 EUR for BTC, 200 EUR for ETH and 100 EUR for XRP (according to the 70%-20%-10% allocation model). It is not necessary to place a buy order for each currency. With one click, all allocations are done automatically. Each subsequent payment will be distributed in the same proportions, regardless of the amount paid. The minimum amount of a single payment is 100 EUR.
It is possible to sell the portfolio in part or total. You can sell 50% or 100% of your portfolio. Selling 50% of the portfolio means selling 50% of EACH currency in the portfolio. For example, selling 50% of a portfolio containing 1 BTC, 10 EHT, and 100 XRP means that the new wallet balance will be 0.5 BTC, 5 ETH and 50 XRP (minus the transaction cost on the blockchain).
These 50% can be transferred to USDT (stablecoin) and leave it in your wallet and thus wait for a new opportunity to buy, or you can convert it to EUR and then withdraw it to your bank account.
FIMA offers custodial services for clients who have cryptocurrencies worth more than €50,000 per cryptocurrency, if they request it.
Clients who trade (buy/sell) through Asset management and do not request custody, cryptocurrencies are held on the exchange so they can trade 24/7 with the ability to withdraw cryptocurrencies to their private crypto wallets.
Every buy or sell order you place is under your supervision, and you are in control of your entire portfolio!
with one click to your own portfolio of cryptocurrencies!